As professional photographers, we eat, breathe, and live photography. It's not only our livelihood but our passion. Because photography is so close to our hearts, it's important to use all our resources and protect our profession. Photography insurance is the best tool you can have in your toolbox when it comes to protecting your professional photography business.
Full Frame Insurance offers professional photographers general liability insurance policies that include camera gear insurance coverage, cyber liability coverage, damage to premises rented, and professional liability insurance.
Because photography is so important to you, let's take a deeper look into photography insurance and exactly how you can protect your business.
Full Frame Insurance
Full Frame offers professional photographers A+ rated photography insurance at a price that is affordable and low-cost. Policies are tailor-made for each photographer, so your policy will be just what you need, ensuring that you not only have the coverage you need, but you aren't paying for more than you need. Additionally, insuring your business with Full Frame is super convenient. The online application process takes less than 10 minutes with 24/7 access to your policy, so you can always stay in the know.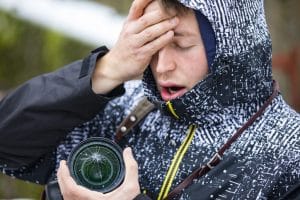 General Liability – $1M Occurrence / $2M Aggregate
General liability insurance can protect your business from the cost of third-party bodily injury and property damage claims. Claims can range from a client tripping and injuring themselves on your equipment to your equipment damaging the client's property. General liability can also protect against the cost of copyright infringement claims, personal and advertising claims, and more. Speak to a representative today to find out all the incredible benefits of general liability insurance.
Camera Equipment Insurance – $1K Occurrence / $5K Aggregate
Your gear is the heart of your professional photography business, so we understand that protecting it is a priority. Also known as inland marine insurance, camera equipment insurance can protect you from the cost of repairing or replacing damaged to stolen equipment. Equipment coverage includes camera bodies, lenses, lighting equipment, and more.
We understand that you don't always work in the same place, that is why our coverage extends to accidents that occur at home, on the job, or anywhere in between.
Each business has its unique needs, that is why we offer several different coverage options, so you can choose which one is best for your business.
Cyber Liability – $100K Occurrence / $100K Aggregate
In today's day and age, we all store information online, especially business information. But, that does lead to some serious security risks. Unfortunately, cybercrime is on the rise. However, you can protect your business information from cyber security threats by including cyber liability coverage on your photography insurance policy.
Damage To Rented Premises – $300K Occurrence / $300K Aggregate
This coverage option is a great way to protect your business from claims that could arise if you rent studio space or an event booth. It is common practice for studio owners and event organizers to require photographers to include them as additional insureds on a policy. For $30, Full Frame provides photographers with unlimited additional insureds.
Professional Liability – $100K Occurrence / $200K Aggregate
Professional liability insurance can protect your business from the cost of negligence claims that can arise from professional errors or breaches of contract. We understand that technology can sometimes be a fickle thing, so if you experience a faulty memory card, we have you covered. This coverage is also a great idea if you teach photography classes or run demonstrations.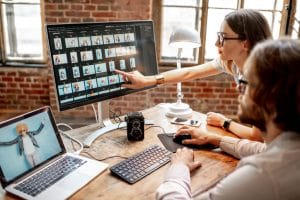 Let's Talk About Numbers
Photography insurance shouldn't cost an arm and a leg. That is why Full Frame offers three different plans for your unique business needs: Event, Annual, and Annual Plus.
Event
The event policy is a great policy if you only need coverage for a couple of days. It provides coverage for up to 3 days and is perfect for events. For only $59, the event policy includes a $2M General Liability coverage and unlimited additional insureds for just $5.
Learn More About Our Event Plan
Annual
Starting at $129 for coverage for an entire year, the annual policy offers $2M in General Liability coverage, additional policy options for added coverage, and unlimited additional insureds for $30. This policy does not include equipment coverage, but can be added at additional cost.
Annual Plus
This is our most recommended policy, for just $184 a year. This policy provides $2M in General Liability coverage, multiple camera equipment coverage insurance options, additional policy options for added coverage, and unlimited additional insureds for $30. By offering several different options for camera equipment coverage, we help you get the coverage you need without the hefty price tag.
Protect Your Professional Photography Business
Professional photographers can find the perfect coverage for them at Full Frame for not only a great price, but also a great fit. With coverage that is both personal and professional, your photography business is covered and protected. This allows you to focus on what you love and leave the stress of insurance behind.
So don't wait a second longer and protect your professional photography business with photography insurance today.
Learn More About Photography Insurance