Travel Videographer
Insurance
Protect your travel videography business. Purchase online in ten minutes or less.
Travel Videographer Policies
Protect your travel videographer business with our annual packages with up to $2 million general liability coverage, multiple options for camera equipment insurance, and additional policy options for customized coverage.
Designed for videographers who only need short-term coverage, our event policy provides the basic protection your business needs over a 3-day period. With our event policy, you'll never have to worry about insurance when you don't absolutely need it.
Basic coverage over a 3 day period
Perfect for 3 or more shoots per year. Optional gear and professional services coverage.
The ultimate in Full Frame coverage
Do Travel Videographers Need Liability Insurance?
Travel videographers are sometimes assigned to cover exotic, remote, and beautiful locations, or they may be sent to film the local museum for the tourism board. No matter where your job takes you, you need to protect yourself from the cost of accidents and equipment damage. Full Frame's travel videographer insurance provides the high-quality, low cost coverage you need to protect your business, including general liability, camera equipment coverage, professional liability, and more.
Documentary Videographer Insurance
As a documentary videographer, your job can take you all over the world to film unique places and the people that live there. This job, while exciting, is not without risk. Injuries, property damage, and equipment loss can be common occurrences while filming a documentary. Travel videographer insurance provides videographers with high-quality, affordable insurance to protect their business no matter where their job takes them.
Memorial & Tribute Videographer Insurance
As a memorial and tribute videographer, you honor the lives and achievements of those who have passed. Your business also faces unique risks. If someone you are filming gets hurt, or if you cause property damage while filming, you could be found liable to pay thousands of dollars in liability claims. Full Frame's travel videographer insurance provides high-quality, affordable liability insurance to protect your business from the cost of claim., including general liability, camera equipment insurance, and more.
Personal History & Biography Videographer Insurance
As a personal history & biography videographer, you travel to homes and places of historical interest to film interviews and capture stunning moments. Accidents at these locations could cost your business thousands of dollars, whether they result in injuries or property damage. Travel videographer insurance can protect your business with $2 million in coverage for general liability, a variety of camera equipment insurance options, and additional policy options for additional coverage.
Nature Videographer Insurance
As a nature videographer, you never know where your next job will take you. You've been to some pretty amazing places, but that is also a business risk. At Full Frame, we made our insurance flexible with event coverage and annual plans that include general liability, camera equipment insurance, and more. Whether you're a seasoned business owner or are starting as a freelancer, travel videographer insurance is the perfect fit to protect your business.
Here's a breakdown of our coverage
Frequently Asked Questions About Travel Videographer Insurance
"Super easy to navigate – everything is very clear and easy to understand. I had a question, called, they picked up and answered my question right away. Feeling a lot better now that my gear is insured!"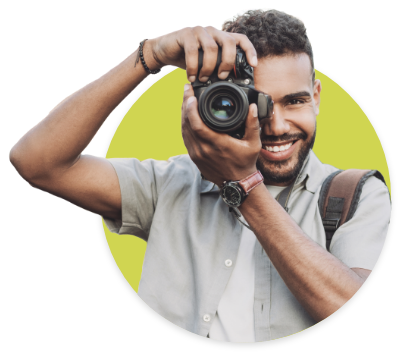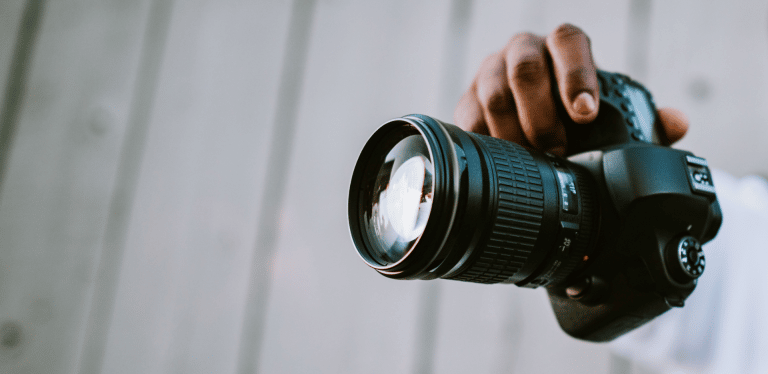 The dreaded photographer's block—we've all been there. Full Frame is here with an overload of inspiration you can use to break through the block.
Read More
Full Frame Insurance is excited to announce its partnership with Pixpa, a platform designed for creatives to build websites to perfectly fit their business needs.
Read More
Your photography skills are like a muscle—the more you use them, the stronger they become. Here are 6 things you can do to improve your photography today.
Read More