Freelance Photographer
Insurance
Protect your portrait photography business. Purchase online in ten minutes or less.
What is Freelance
Photography Insurance?
What is Freelance
Photography Insurance?
Whether you are a full-time freelance photographer or simply work a few shoots in your spare time, you are at risk of liability accidents that could cost you thousands of dollars or more. Full Frame's freelance photographer insurance provides freelance photographers with high-quality, low-cost coverage to protect you from the cost of claims and allow you to continue freelancing with peace of mind. Policies can include General Liability coverage, Camera Equipment Coverage (camera bodies, lenses, lighting gear, backdrops), Professional Liability coverage, and more.

Freelance Photography Policies
Protect your freelance photography business with our annual packages with up to $2 million general liability coverage, multiple options for camera equipment insurance, and additional policy options for customized coverage.
Designed for photographers who only need short-term coverage, our event policy provides the basic protection your business needs over a 3-day period. With our event policy, you'll never have to worry about insurance when you don't absolutely need it.
Basic coverage over a 3 day period
Perfect for 3 or more shoots per year. Optional gear and professional services coverage.
The ultimate in Full Frame coverage
Here's a closer look at what we cover
$1M Occurrence / $2M Aggregate
General liability insurance can protect your photography business from the cost of third-party bodily injury and property damage claims, like if a client trips on your business equipment and injures themselves. It also protects against the cost of copyright infringement claims, personal and advertising injury claims, and more.
Camera Equipment Coverage
$1,000 Occurrence / $5,000 Aggregate
Also known as inland marine insurance, camera equipment coverage can protect your business from the cost of repairing or replacing damaged or stolen business equipment—including camera bodies, lenses, lighting equipment, and more. Our policy can protect against claims that occur at home, on a job and anywhere in between. Full Frame offers multiple coverage options for equipment insurance based on your business needs.
Damage To Rented Premises
$300,000 Occurrence / $300,000 Aggregate
This coverage can protect your photography business from the cost of claims arising from damages done to rented spaces, like a photography studio or event booth. It's common for property owners and event organizers to require photographers to list them as additional insureds on a policy before renting a space. Full Frame provides photographers with unlimited additional insureds for just $30.
$100,000 Occurrence / $200,000 Aggregate
Professional liability insurance can protect your business from the cost negligence claims that arise from professional errors and omissions, like giving bad instruction or failing to provide necessary information on a subject. If you teach classes or run demonstrations as part of your business, we strongly recommend this additional coverage option.
$100,000 Occurrence / $100,000 Aggregate
Cyber liability insurance protects your business from the cost of first- and third-party claims that arise from a cyber security breach within your business. Cyber crime has become a common threat for businesses both big and small. If you collect or store business information online on a computer, tablet, or mobile device, we highly suggest including this additional protection to your policy.
If your business requires additional protection against bodily injury or property damage claims, you can increase the limits of your policy. This increases the maximum amount of coverage provided by your general liability policy, up to $2 million in coverage per occurrence with a $3 million aggregate, or $3 million per occurrence with a $4 million aggregate.
Frequently Asked Questions About Freelance Photographer Insurance
"Super easy to navigate – everything is very clear and easy to understand. I had a question, called, they picked up and answered my question right away. Feeling a lot better now that my gear is insured!"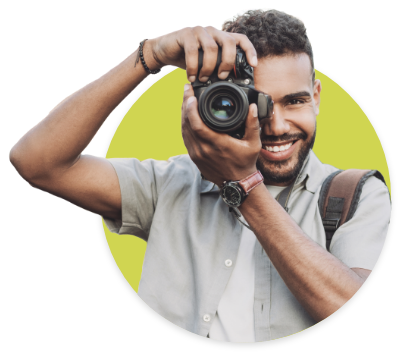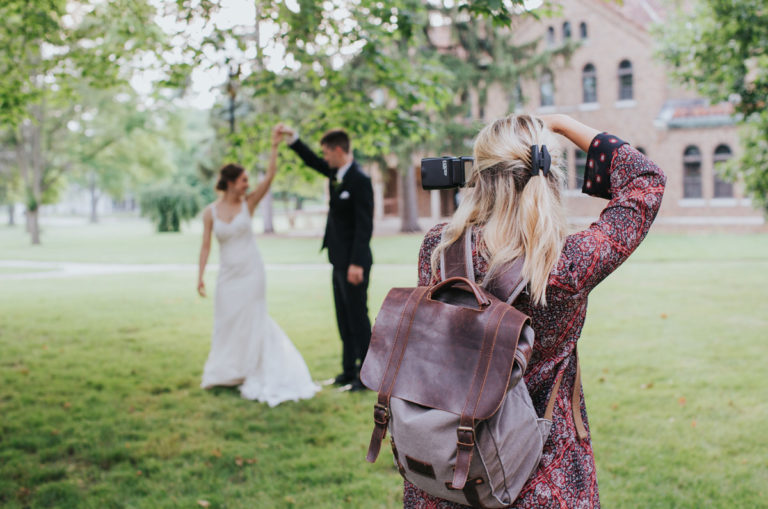 As a wedding photographer, you have a lot on your plate, from packing all your gear, making sure your contract is signed, a shot list
Read More
Your photography skills are like a muscle—the more you use them, the stronger they become. Here are 6 things you can do to improve your photography today.
Read More
Camera equipment theft is a photographer's worst nightmare, but it doesn't have to leave you penniless. There are many ways to prevent equipment theft and recover your stolen gear.
Read More