Portrait Photographer
Insurance
Protect your portrait photography business. Purchase online in ten minutes or less.
Portrait Photography Policies
Protect your portrait photography business with our annual packages with up to $2 million general liability coverage, multiple options for camera equipment insurance, and additional policy options for customized coverage.
Designed for photographers who only need short-term coverage, our event policy provides the basic protection your business needs over a 3-day period. With our event policy, you'll never have to worry about insurance when you don't absolutely need it.
Basic coverage over a 3 day period
Perfect for 3 or more shoots per year. Optional gear and professional services coverage.
The ultimate in Full Frame coverage
Do Portrait Photographers Need Liability Insurance?
The portrait photography industry is not what it used to be. Now more than ever, clients look for unique backdrops to showcase their personalities or interests. While this is a great business opportunity, it can also be risky. Bodily injury and property damage accidents at photoshoots are becoming more common, costing uninsured photographers thousands of dollars or more. Full Frame provides portrait photographers with high-quality, low-cost liability insurance to protect them from the cost of claims.
Family Photography Insurance
Fun family dynamics and interesting locations make family photo shoots an enjoyable and rewarding experience. And while it's okay to have fun with your clients, it's also important to be wary of the risks. If an accident occurs during a shoot that results in family members getting hurt or property getting damaged, you could be found liable to pay for it. Portrait photographer insurance can safeguard your business from the cost of liability claims and protect your business should legal action be taken against you.
Maternity Photographer Insurance
Maternity and newborn photographers capture the tender moments between mother and child and help families celebrate the miracle of childbirth. While the intimate nature of these moments is truly heartwarming, it also puts your photography business at risk should an accident occur during a photoshoot. Luckily, Full Frame's portrait photographer insurance has the coverage you need with up to $2 million in coverage for general liability and a multitude of camera equipment insurance options.
Pet Photographer Insurance
Pets come in different shapes, sizes, and temperaments. As a pet photographer, you need patience and skill to take a good pet portrait. Accidents can still happen, though. If a pet is injured during a photoshoot, you could be found liable to pay thousands of dollars or more in claims. Full Frame's portrait photographer insurance can protect your pet photography business from the cost of these claims with customizable, comprehensive coverage options perfectly fitted to your business needs.
School Photographer Insurance
Every school year, students across the country prepare themselves to smile big for the camera. Picture day season can be busy, and you may find yourself traveling to schools all over the district or even the state. Whether you're taking individual student shots, class photos, or even sports team photos, Full Frame's portrait photographer insurance has the coverage you need to protect your business from the cost of claims, including general liability, camera equipment coverage and more.
Here's a breakdown of our coverage
Frequently Asked Questions About Portrait Photographer Insurance
"Super easy to navigate – everything is very clear and easy to understand. I had a question, called, they picked up and answered my question right away. Feeling a lot better now that my gear is insured!"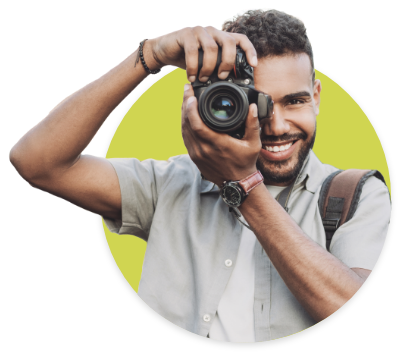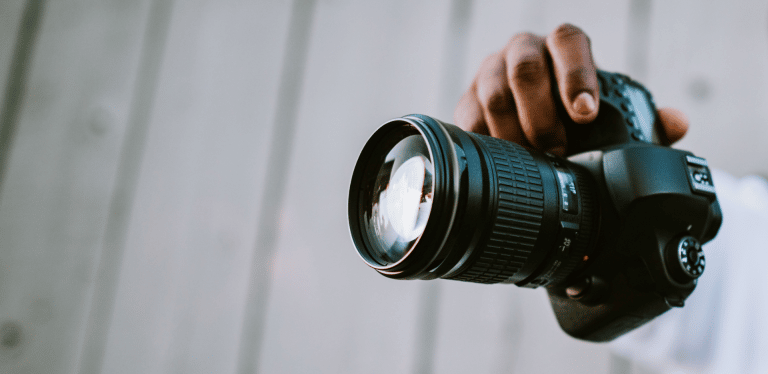 The dreaded photographer's block—we've all been there. Full Frame is here with an overload of inspiration you can use to break through the block.
Read More
Full Frame Insurance is excited to announce its partnership with Pixpa, a platform designed for creatives to build websites to perfectly fit their business needs.
Read More
Your photography skills are like a muscle—the more you use them, the stronger they become. Here are 6 things you can do to improve your photography today.
Read More