As a professional photographer, your camera equipment is your livelihood. While you do your best to ensure that your clients and camera gear are safe and well-kept during photoshoots, accidents can and do happen. Luckily, if your equipment is damaged camera equipment insurance from Full Frame Insurance can help cover incurred losses.
What Is Camera Equipment Insurance?
Camera equipment insurance is part of what is known as inland marine in the insurance world. It is an additional insurance coverage that provides protection for tangible property. Tangible property is defined as property that is movable or transportable in nature (e.g. supplies, equipment, or inventory) but excludes coverage for structures and items that are part of the structure.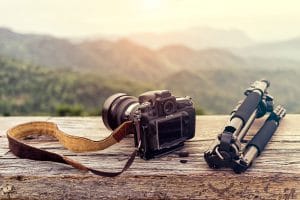 What's The Difference Between General Liability and Camera Equipment Insurance?
General liability insurance often referred to as business liability insurance is coverage that can respond if your business operations cause bodily harm or damage to property. Camera equipment insurance is an add-on that expands coverage to your business tools; in your case—your photography equipment.
Who Needs Camera Equipment Insurance?
Your career as a professional photographer requires you to shoot on location and at various events—weddings, venues, studios, and even clients' homes. Therefore, camera equipment insurance is a small investment that can end up saving you from large expenses if your equipment is ever damaged.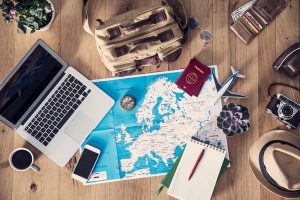 Protect Your Business With Camera Equipment Insurance
Photography equipment can be expensive.
But with Full Frame Insurance, an annual payment of $154 includes:
$2 million in General Liability Limits
Products-Completed Operation
Damage to Premises Rented Coverage
Camera Equipment Insurance
Medical Expense Limit
And More!
Camera equipment insurance provides coverage for up to $1,000 per item and a $5,000 aggregate limit.
If your camera equipment is more expensive and you need higher limits, we have policies available for that as well. Just visit our camera equipment page to choose the coverage that's right for you.
These are just brief descriptions of coverages and limits. Other fees and conditions may apply. Please refer to your policy for complete details.
Photography Insurance starting at $59