We've all been there —the dreaded photographer's block. Not only is it frustrating, but it can be difficult to break out. 
Have you ever hit a wall when it came to photography? Maybe you just don't feel the excitement for a new project or are stuck on how to get your creative juices flowing. Whichever the case, Full Frame Insurance is here to give you some inspiration that can help you jumpstart your creativity.
Get ready to break through the lull with these 7 tips to stay creative with your photography.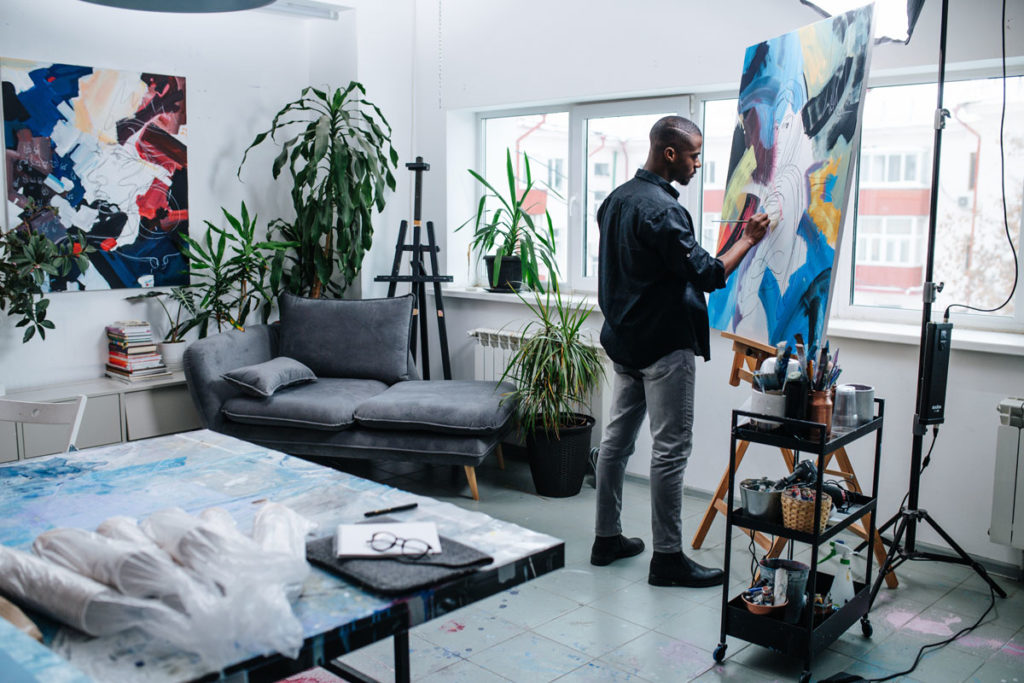 Forget all those photographers on your Instagram feed. You need something new and fascinating to get you back on track. Our first tip is to look at art. You could take a class on art appreciation or one on art history. Here is a list of 5 different online –and free– art history classes. 
Don't forget what's around you either. You could visit a few museums or drive around your city looking for murals. This is a great way to ignite your creativity and get to know your landscape better. 
There are so many ways to access art and as much as photography is an art form, you can't always rely on the photos others are taking to inspire you to create something new. In your art search, look for ways the artist made their work attractive; what about the material used, lighting, or composition works to make the work what it is? 
Remember, painted art came before digital art, there is a lot we could learn from it. 
Hitting a photographer's block can be discouraging. Don't let one creative lull take you away from doing what you love. Finding inspiration for new projects can be as easy as just continuing to shoot daily or as difficult as sitting down and reading a book about a photography skill you're interested in—whichever you choose, know you're still doing what you love and growing in your abilities.
Tip #2: Immerse Yourself in the Drudgery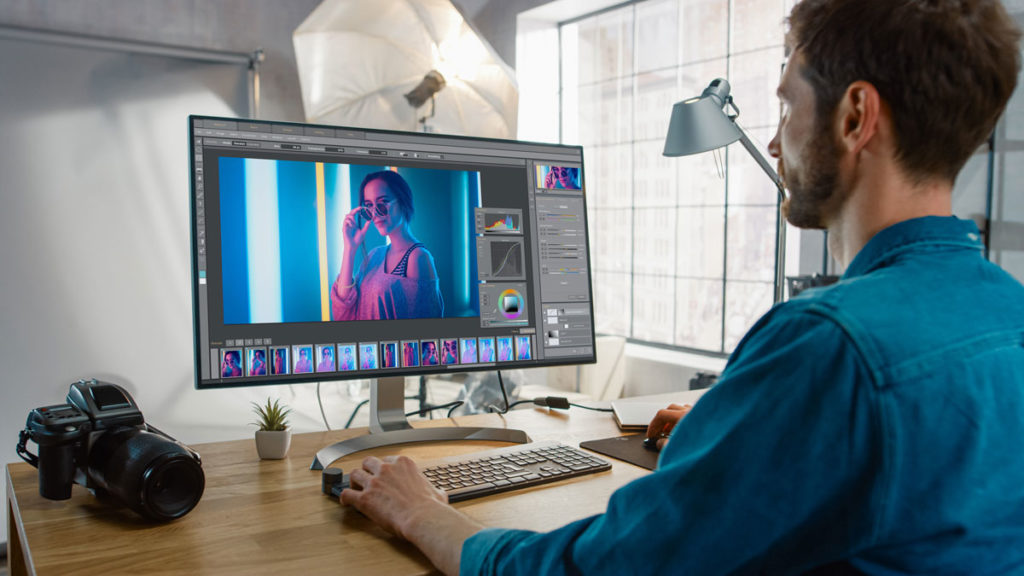 This one sounds boring, but hear us out. You have to immerse yourself in every aspect of photography if you want to succeed and truly stay inspired the entire time you're growing your skillset. 
As a photographer, you might have the goal of understanding everything that has to do with photography—from knowing your camera inside and out to fully understand the different printing and editing processes. If you can commit to immersing yourself in even the "lame" parts of what you do, then you'll always have something you're learning and can take creativity from the new lessons you acquire.
Learning about the photography industry can give you a newfound appreciation for your role as a photographer and how much work goes into each process. Your clients may ask you specific questions about photography and it's important to have an understanding! The last thing you want is to be caught off guard when asked something about your profession. 
While there can be boring parts to photography, you may find it useful to immerse yourself in the drudgery and spark your creativity from there.
Tip #3: Buy Books, Not Gear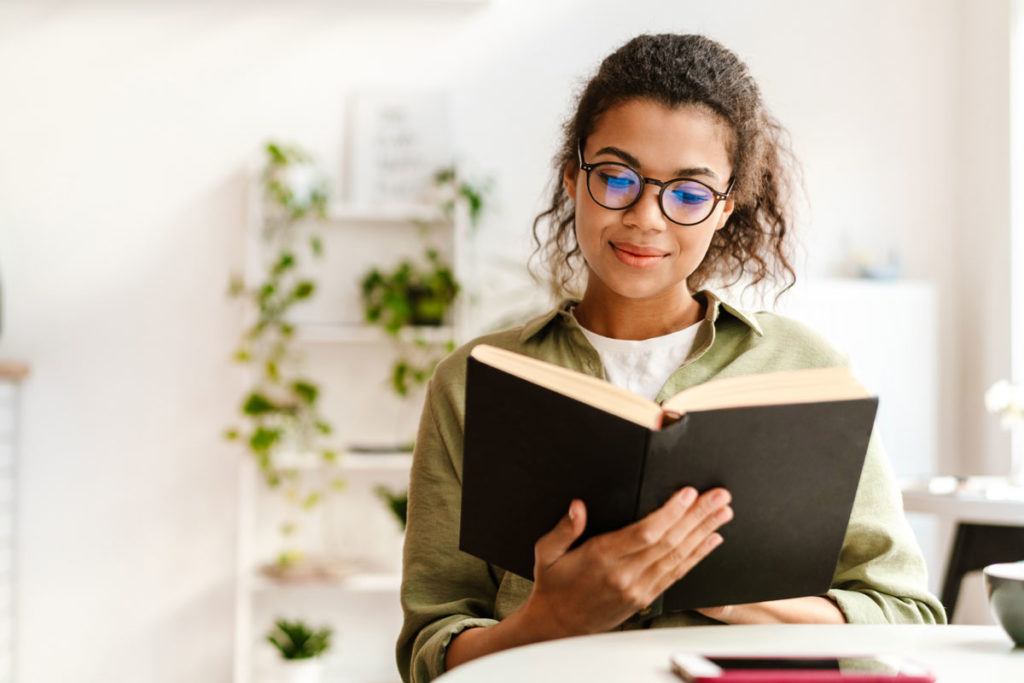 Choosing to buy books over gear will allow you to connect with the writings of master and skillful photographers who have been at it for years. Their mastery may even have the best advice for you. 
The books you pick up may be dry, but you'll still be able to find a few pieces of advice that can take you that much closer to photography masterdom yourself. Highlight the information that stands out to you and refer back to it at any time! Check out this list to find out which book you should start with first.
We are all tied to technology in some way. From our smartphones to tablets, there's a lot of information available at our disposal. When trying to find inspiration for creativity, you shouldn't limit yourself to just today's tech. When was the last time you cracked open a book? Consider turning to books written by experienced photographers to kickstart your creativity. Learning from their industry experience can be beneficial for you and could help boost your business knowledge.
Tip #4: Play With Functions
How well do you know your camera? Could you say that you've photographed using every single feature and function available to you? Going back to the basics can be useful and you might discover new features that you've never used before or possibly re-discover features that you love. Give yourself some time to learn about your greatest photography asset.
Choose a feature on it and use it. Watch some videos about the feature, read a few blog posts, or find a chapter in your book that is related. A new camera function could stem from a whole new way to take photographs. Maybe you like the style more or you want to implement that function more during photoshoots. You'll never know if you don't try! 
When you give yourself time to experiment with random things on your camera, you may find some ideas flowing on what to do next and can break out of your photographer's block.
Tip #5: Try Different Mediums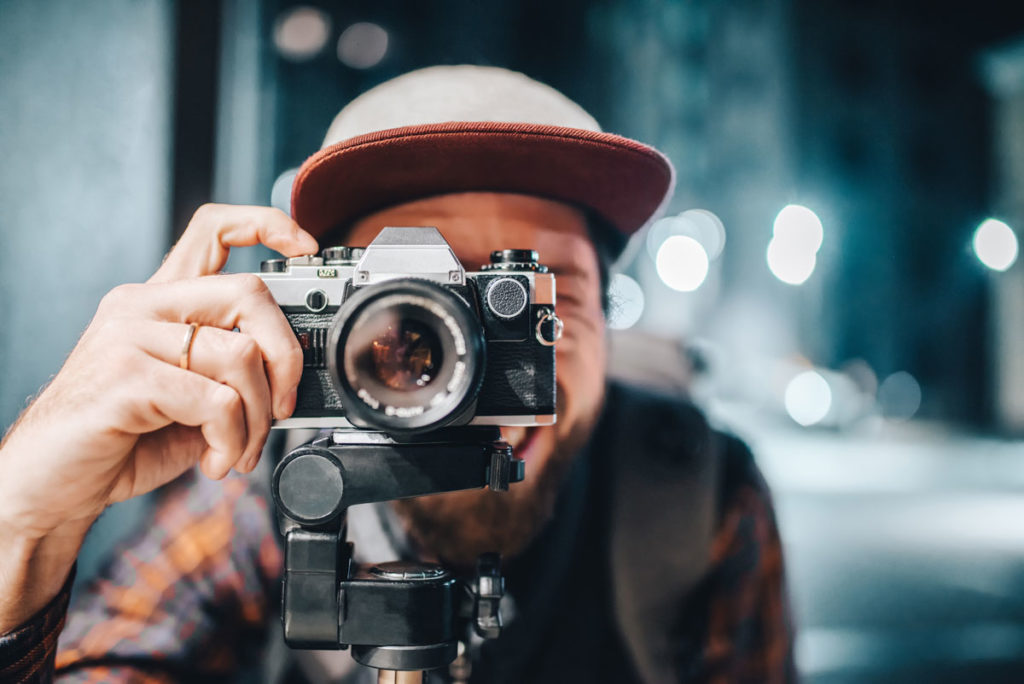 If you're experiencing some serious creative block, we recommend branching out to different photography mediums. Just like artists have oil paints, watercolors, and —, photographers can experiment with different photography mediums. 
This can include:
Polaroid cameras

Film

Disposable cameras 
First developed in the 1940s, polaroid cameras made receiving photos instantaneously. As you may know, the self-developing film is very unique and displays photos with a vintage flare. 
Reignite your creativity through this timeless medium. Take portraits, nature shots, urbanscapes, and more. This unique medium can help you see the world from a different perspective. 
Have you ever tried a film camera? If not, now might be the perfect time to dabble! Film cameras produce photos that are unique and the process of developing that film is a labor of love. 
Isn't it crazy that photographers used to develop all of their photos by hand and didn't have instant digital access? Learn more about the film process here.
How old were you when you received your first camera? Was it a digital camera or was it disposable? Did your mom take you to the store to drop off your film only to come back a few days later to find that your finger was over the lens the entire time? 
Well, since you're now an experienced professional, let's revisit disposable cameras. This may help you jog your creativity and help you remember why you got into photography in the first place. 
Tip #6: Try A New Perspective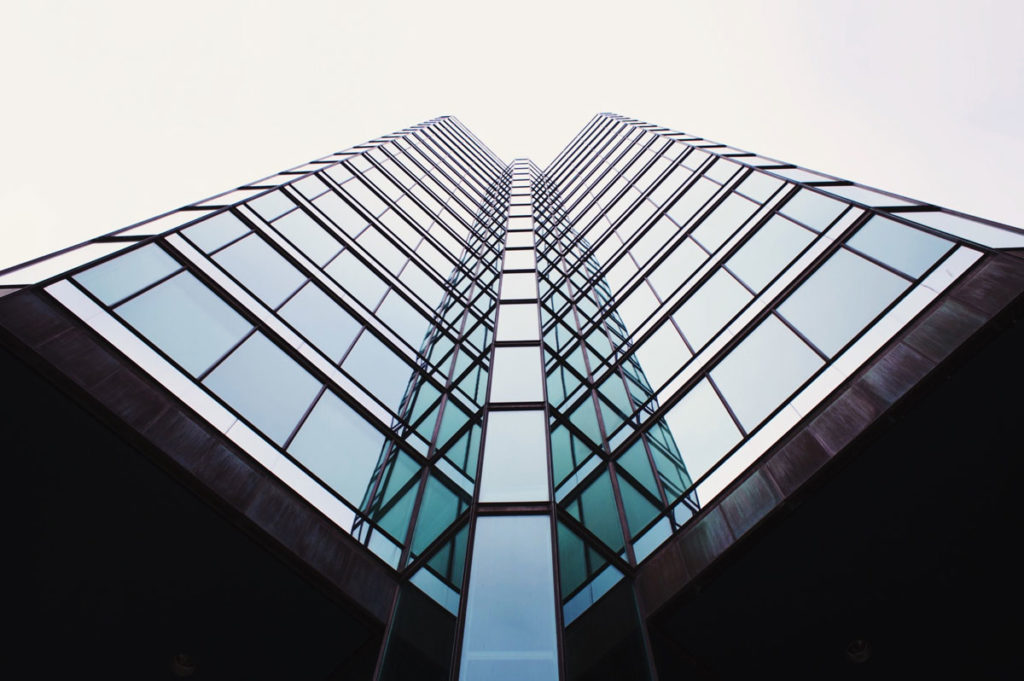 To escape your creative block, find a subject and then photograph it from several different perspectives. If you're photographing a building, try it from a high angle or a low angle. Maybe try it at different times of day; sunrise, midday, or sunset. This exercise can be a great way to get those creative juices flowing again. 
Tip #7: Create A Mood Board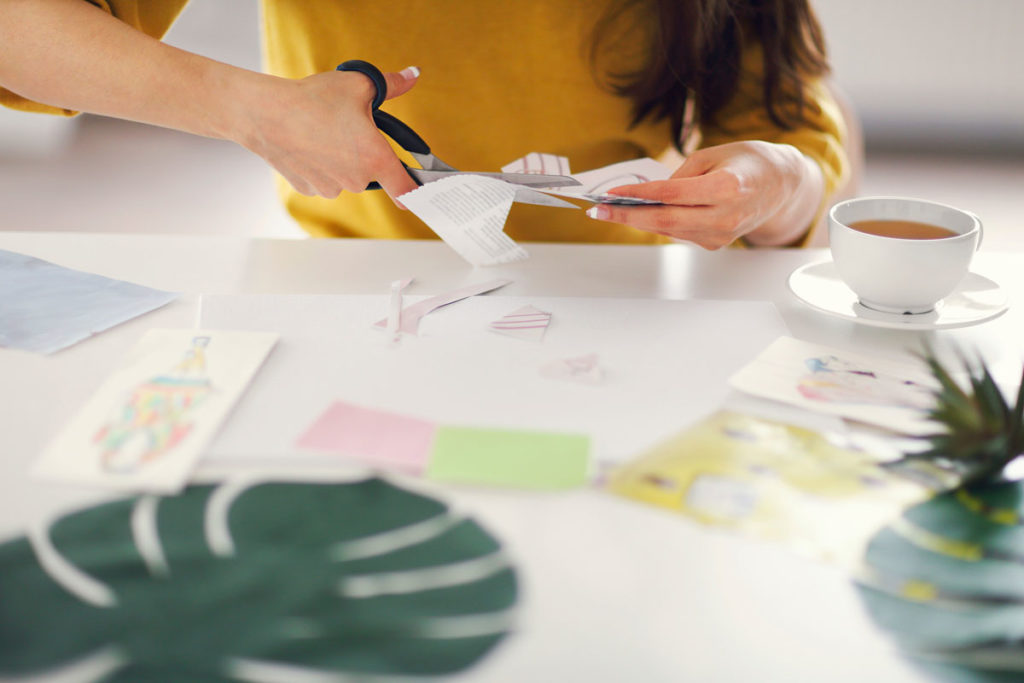 Are you struggling to find your niche? Or do you have your niche but you just can't find inspiration or creativity? Well, our last tip is to create a mood board. A mood board is anything that fits the mood of a particular photoshoot or just the overall mood of your photography style. 
There are two ways you can create a mood board:
Digitally 

Physically
A digital mood board can be created on the social media platform Pinterest, which I'm sure you're familiar with. There you can search and pull together videos, photos, quotes, recipes, and more to create a mood board that perfectly reflects your photography. 
A physical mood board can be created on a poster board with clippings from magazines, newspapers, printed photos, flowers, buttons, seashells, and more. Anything that fits the mood you're trying to create can go on your board. 
Mood boards are great for creating inspiration and holding you accountable for creating photography that reflects your style. Here are some examples of different mood boards.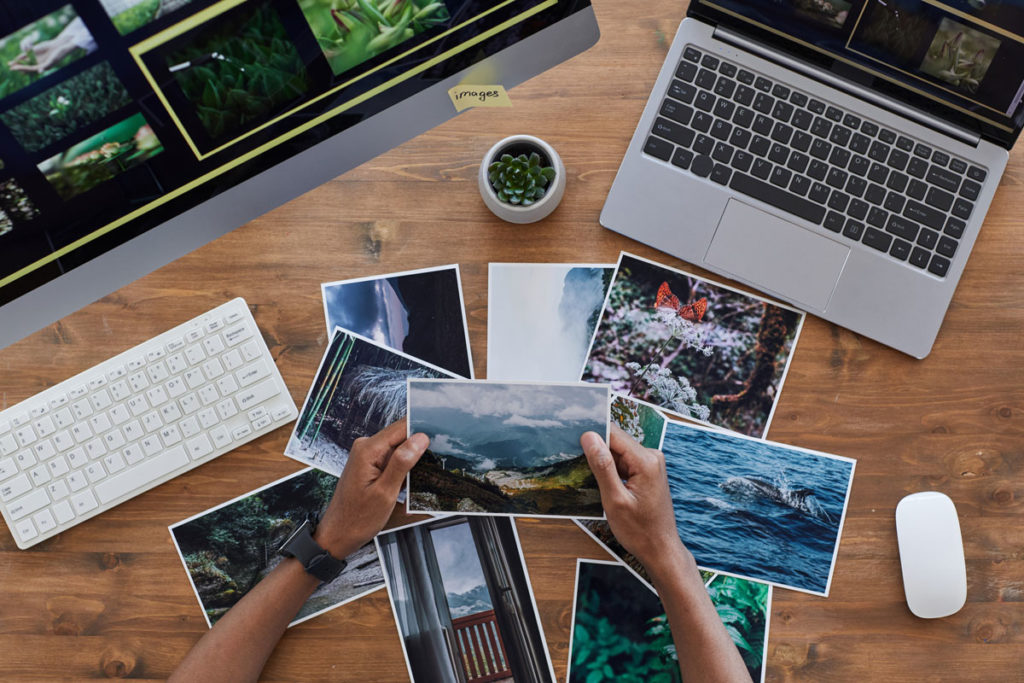 Get Inspired To Do What You Love
And there you have it! 7 different tips to help you reignite your creativity. Remember, you started photography because you love it. It's your passion and it's okay if you sometimes need a little help finding it again. We hope these tips can help you. So, get out there and get back to doing what you love! 
If you're looking for even more inspiration, check out this blog to learn about a fellow photographer's bucket list of photography experiences. 
About Full Frame Insurance
Full Frame Insurance provides photography business insurance for photographers looking for either 1-3 day event coverage or annual coverage. Our policies are designed to protect photographers in the case of a lawsuit arising out of their business operations. Photographers without photography business insurance may face lawsuits that could cost them their business and their livelihood. With a policy from Full Frame Insurance, you get the coverage you need from A+-rated carriers.