Whether you've been a photographer for years, or are new to the game, you're surely aware of your equipment's high price tag along with the costs of any gear you ever rent. The best way to protect this expensive equipment is by purchasing and carrying camera equipment insurance. This goes for both the gear you personally own and gear you rent from someone else.
When you're on a shoot with rented equipment, not only can you be on the hook for the costs if it's damaged, but you'll be stuck paying repair or replacement costs for equipment that doesn't even belong to you. For these reasons, insurance for camera rental equipment is a necessity.
What Does Camera Equipment Rental Insurance Cover?
Insurance for camera rental equipment, or just equipment insurance in general, differs from your regular photographer insurance plan. Camera equipment insurance protects any gear that is exclusively used for photography business purposes against damage and loss. There's, of course, a difference between gear insurance and photography insurance, so let's explain.
The Differences Between Camera Equipment Insurance and Photographer Insurance
An annual photographer insurance plan from FFI gives you general and product liability coverage. This means that if someone gets injured or their property gets damaged as a result of your negligence, you may be covered if they try and sue. While this is great, and also necessary, it protects you from outside claims against you. You still need protection for your own assets.
Camera Equipment Insurance Protects Your Equipment
Accidents that happen during a shoot don't always involve an injury and a lawsuit. Often, they involve damage to your equipment. When this happens, your liability insurance likely won't cover you. In this case, you would need to add photography equipment insurance to your plan. Equipment you rent may be covered under this plan as well.
A photography insurance plan with added equipment coverage protects you from both claims made against you as well as the cost to replace or repair damaged equipment.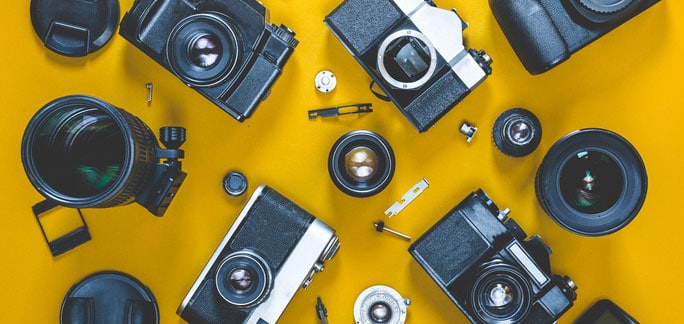 How Much Will I Need to Pay for Camera Rental Equipment Insurance?
The amount you pay depends on how much coverage you want. FFI offers camera equipment coverage at the following limits with the following prices:
$1,000 per item / $5,000 aggregate
$2,000 per item / $20,000 aggregate
$5,000 per item / $30,000 aggregate
$10,000 per item / $60,000 aggregate
$15,000 per item / $75,000 aggregate
The above prices are additional costs to an annual photographer insurance plan, which starts at $99.
When deciding what coverage limits are right for you, start by taking an inventory of your equipment. For beginners outfitted with just the basics, it's probably wisest to start with a lower limit. After all, if you only have $1,500 worth of equipment, for example, there's no point in purchasing an equipment coverage plan with an aggregate limit of $5,000.
Alternatively, if you have a full studio's worth of equipment, the smart choice would be to purchase equipment coverage at a higher limit. Your coverage should roughly match the cost of your inventory.
This, of course, leads you to the most important question:
Is the Cost of Camera Equipment Rental Insurance Worth It?
This is a fair question, especially if you're just getting started and funds are tight. Ultimately, the decision to purchase camera equipment insurance is a financially sound decision to protect your business.
Think about it this way: you purchase a camera and basic equipment and are hired to shoot a session that requires you to rent equipment. Here's how this could break down financially:
On the other hand, let's say you factor in camera gear insurance into your startup costs:
It boils down to this: it takes less time and effort to pay for insurance early on than it does to pay off the costs to repair or replace equipment over time.
When deciding whether getting coverage is necessary, remember that the cost of protecting yourself is cheaper than the cost of replacing equipment out of pocket.
Get Covered by FFI Today!
At Full Frame Insurance, we offer plans to meet your specific needs. Whether you're new to the game or have been here for years, FFI has something to fit your style, business size, and budget.
Check out what your insurance options are here. You'll find options for event plans and annual plans. You'll also find recommendations for you based on your specialty. Whether it be freelancing photography, wedding photography, landscape photography, or something else entirely, FFI has a plan for you.
Photography Insurance starting at $59