Portrait photographer, photojournalism, fashion photography, sports photography, editorial photography, lifestyle photography, nature photography, the list could go on and on! Does your photography business fall into one of these categories? If it does, you may have taken a class or two to give yourself that professional edge and that's awesome! You're working your biz and doing great! You may even protect your business with photography insurance… go you! 
There may be one more class to consider if you really want to take your business above and beyond and that is our inland Marine Insurance 101! Learn all about it down below. And just so we're clear, this class is entirely fictional, we don't actually have an inland marine 101, however, that would be pretty awesome and we would definitely nerd out over it. 
Inland marine insurance –also known as tools and equipment insurance– can protect one of the key aspects of your business, your camera equipment! 
In this blog, we're going to go back to school and learn all there is to know about inland marine insurance and how it can protect your camera equipment in several different situations.
What Is Inland Marine Insurance?
Inland marine insurance, is a coverage you can add to your photography insurance policy that can protect your camera equipment, studio contents, and inventory from named peril events. 
Time for a vocab word: Named peril. A named peril is any event or cause of loss, that is covered under your insurance policy. Named peril accidents can be costly and prevent your business from its regular business operations. 
Inland marine insurance can protect the following pieces of photography equipment:
Camera bodies

Camera lenses

Lighting props

Backdrops

Tripods

Memory cards

Flash stands

Office contents (computer, printer, legal documents, etc)

Inventory (your awesome merch)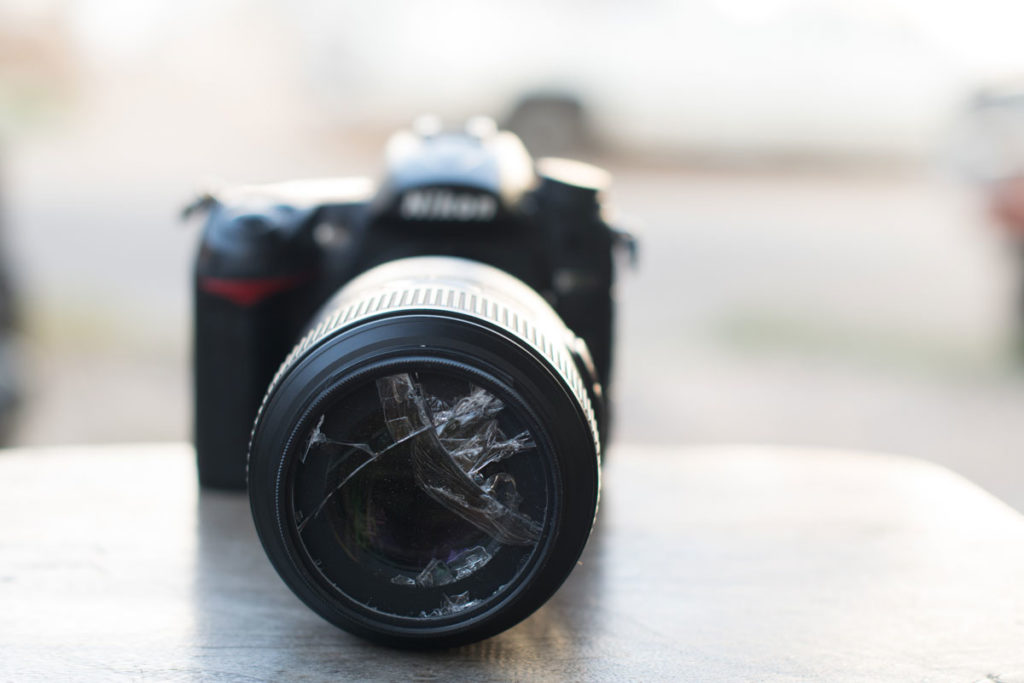 What Does Inland Marine Insurance Cover?
Inland marine insurance can cover the above list of equipment but it must not be permanently attached to a building or vehicle. It's important to note that inland marine insurance does not cover rented or leased camera equipment or theft of camera gear that is left unattended in a vehicle or trailer. However, your camera lens that was shattered in a windstorm would be covered. 
Instances, where your photography tools and equipment are covered, can include these named peril events: 
Fire or Lightening

Explosion, but not caused by or resulting from water

Windstorm

Frost or Cold Weather

Hail, Rain, Sleet, Snow, or Ice

Smoke damage causing sudden and accidental loss

Vandalism

Riot or Civil commotion

Items or contents when damaged by Collision, upset, or overturn of a vehicle, in which the contents are being transported 

The collapse of a building, when caused by the weight of snow, ice, sleet, or rain

Breakage, sudden and unintentional. Not due to maintenance or equipment breakdown. 

Theft, with certain exceptions of unattended equipment, or equipment left unattended in vehicles or trailers is not covered.

Sprinkler leakage from an automatic sprinkler system

Sinkhole

Volcanic Action
How Much Does Inland Marine Insurance Cost?
In this course, we'll go over the different limits of inland marine insurance and how that can affect the price. Since inland marine insurance is not included in your general liability insurance policy you can choose which limits best suit your business. The price of your inland marine insurance varies based on the limits you choose. 
With Full Frame Insurance (FFI), you have several options when it comes to the price of your equipment and gear coverage. Keep in mind, these prices would be on top of your basic general liability policy.
$1K per item/$5K per item =

$55

 

$2K per item / $20K aggregate =

$130

$5K per item / $30K aggregate =

$142 (FFI's most popular option)

$10K per item / $60K aggregate =

$275

$15K per item / $75K aggregate =

$349
The best part of this inland marine 101 crash course is learning all the inside tips for protecting your priceless equipment. Did you know you can customize your inland marine coverage to fit your business needs? If you have more expensive camera gear and equipment, you have the option to increase your limits and cover your equipment with more coverage. It is important to know that when you increase your limits, the cost increases as well. This way you are getting the coverage that you pay for and the coverage that you need.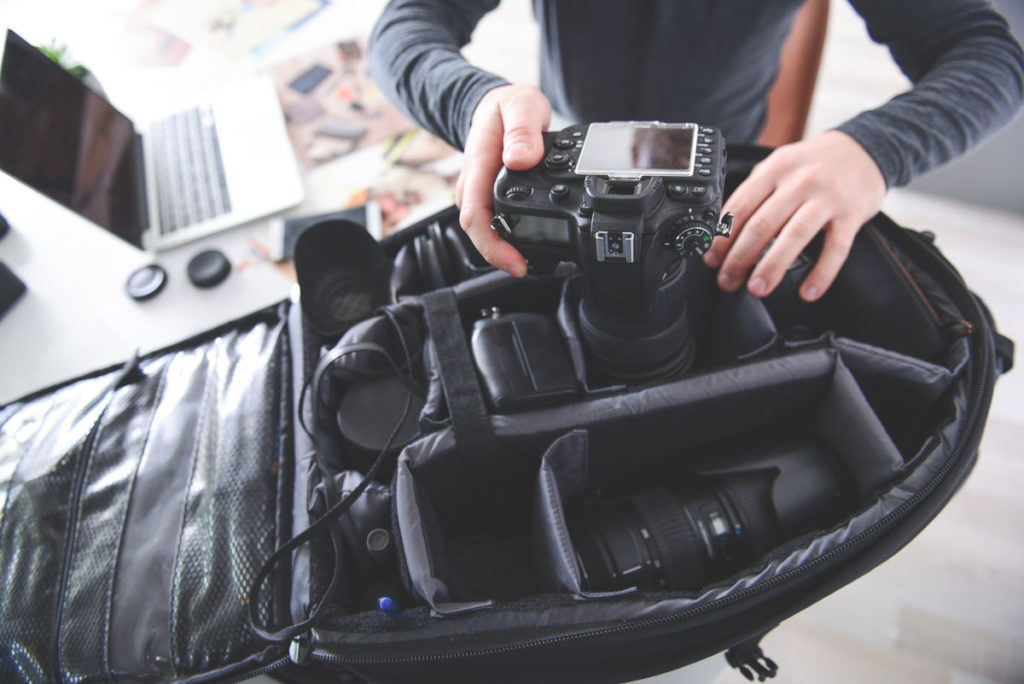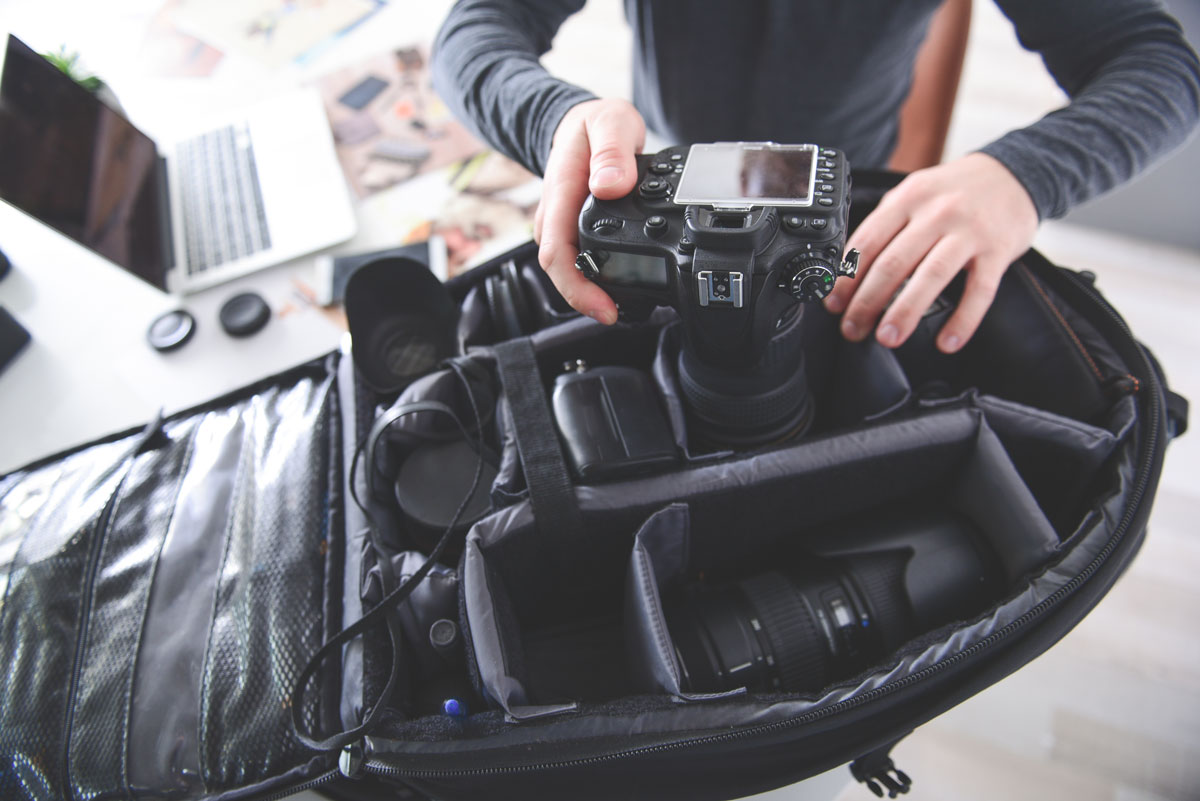 Who Needs Inland Marine Insurance?
If you are a portrait photographer, lifestyle photographer, real estate photographer, nature photographer, or any other specialty photography style who owns business equipment (i.e. a camera, lens, or other camera equipment) then inland marine insurance is for you. 
Listed below are 4 questions for your consideration. We recommend that any professional photography business that answers "yes" to any of these four questions needs inland marine insurance. 
Does your business sell products online and ship them to customers?

This can be canvas photos, prints, etc. 

Is your business mobile in nature?

Do you travel to your photoshoot destinations?

Do you do business away from your main premises where your equipment or inventory is taken with you?

Do you take your cameras, lenses, and lighting equipment with you to shoots?

Do you attend photography conventions and showcases as a vendor?
Did any of these questions resonate with you? If so, we highly recommend you protect your camera gear with inland marine insurance. Imagine the potential protecting your equipment could have! In the event of an accident, you could save money and show clients that you are a professional dedicated to providing the best experience. 
Why Do Photography Businesses Need Inland Marine Insurance?
You need inland marine insurance because photography equipment is expensive. It is only natural that replacing damaged or stolen photography equipment is equally expensive. When your photography equipment is damaged due to a covered claim you could experience a serious decline in profits. You'll have to take some time off to get your equipment repaired, resulting in lost profits. 
With tools and equipment insurance, yes your photography equipment is still damaged, however, you won't have to pay to have your photography equipment repaired or replaced. Not to mention the increased peace of mind you could experience knowing your business equipment is protected while you're doing what you do best: capturing life's most beautiful moments. 
Why Is It Called Inland Marine Insurance? Are There Other Names For It?
Inland marine may be a confusing name for products and equipment that you only use on land. Here's a little history lesson to tack onto inland marine 101. In early world history, marine coverage referred to goods or equipment that were transported overseas and across oceans. The term, "inland marine", refers to goods and equipment that are transported across land rather than water.
You may also hear inland marine insurance referred to as tools and equipment insurance.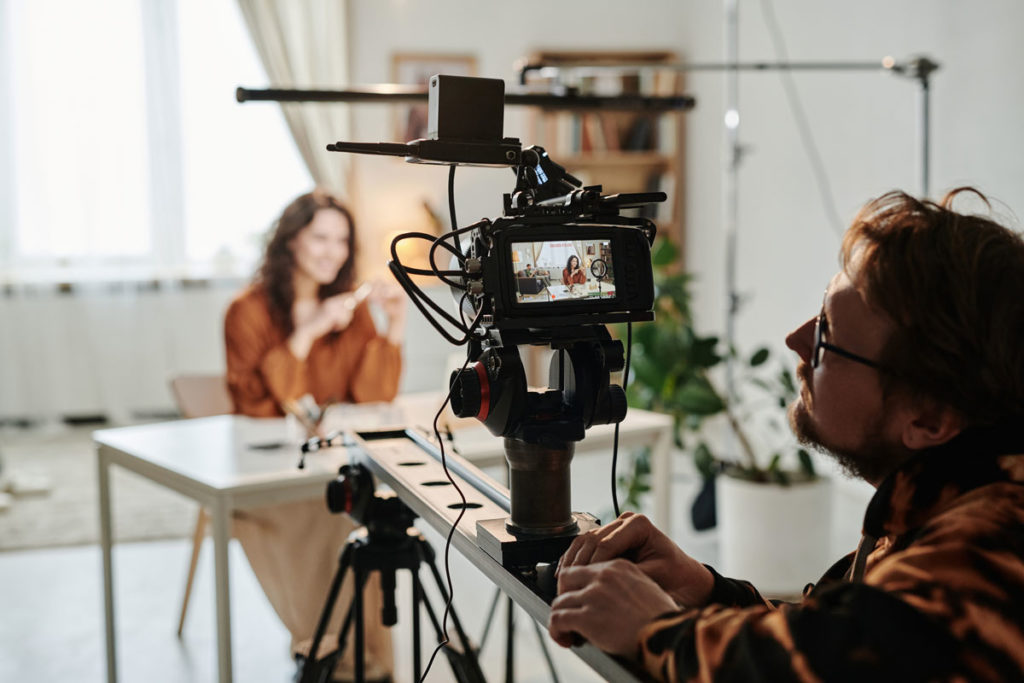 Where Would You Need Inland Marine Insurance?
As a professional photographer, there are several places where you would need inland marine insurance. Inland marine insurance can protect you: 
In the studio

At a convention 

On the way to a shoot

At the edge of a 30 ft waterfall capturing the eloping couple taking their wedding vows. 

Honestly, inland marine insurance can protect your gear wherever you take your camera on a photoshoot. 
The most common place that you would need inland marine insurance is anywhere you run your business. 
You may also hear inland marine insurance referred to as tools and equipment insurance.
Pop Quiz: How Can You Purchase Inland Marine Insurance?
I guess this pop quiz is kind of for us. Our goal is to make this inland marine 101 class as beneficial to you as possible. So, we added a bonus tip. Protect your photography business and purchase inland marine insurance in 10 minutes or less! Yup, you read that right. 
Take your business to the next level in 5 easy steps.
Simply create a Full Frame Insurance account

Choose the policy that works best for your business

Fill out the application with your credentials

Choose which inland marine limits fit you best

And "cheese"! Your policy is ready to be purchased 
Once you purchase your policy you can enjoy instantaneous protection and even enjoy access to your certificates of insurance. And we would be remiss if we didn't mention that you can update and change your inland marine limits at any time.  
We hope this little inland marine 101 course helped you gain a deeper understanding of inland marine insurance and how it can benefit your business. We covered how it could protect you, where it could protect you, and where you would need inland marine insurance. If you'd like any additional info about inland marine insurance, check out why you should travel with camera equipment insurance. If you have any questions at all, please feel free to reach out. All of our agents are USA-based and licensed.