Photography connects people to nature, people to each other, and people to their surroundings. It is a wonderful form of art and communication, allowing people to express themselves and connect. Whether you started photography to capture life's little moments or to make it a profession, photography can be a wonderful journey. It can also be an intimidating journey. From cameras, memory cards, lighting, and so much more, photography comes with a learning curve.
To help a fellow photographer navigate that curve, we have put together a list of five tips to help beginner photographers along their journey.
1. Learn The Basics of Your Camera.
You don't need the fanciest gear to start your photography career. However, it is important to know how your camera works. If you know the basics of your camera, you'll save yourself a lot of time and can get straight to the fun part of capturing life. Learning how to turn off your flash, change settings, adjust shutter speed and aperture can help create incredible photos. Your camera may even come with a guide to the different settings, or you can find instructional videos online.
2. Stick to The Rule of Thirds
The Rule of Thirds, also known as the "Golden Rule", is taking a photo and breaking it down into three different grid lines. The Rule of Thirds can help keep your photos interesting and visually appealing. By using the rule of thirds you can capture photos that are framed uniquely. Ultimately, this tip will ensure that your photos are artistic and compelling.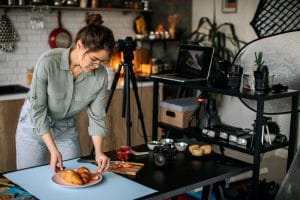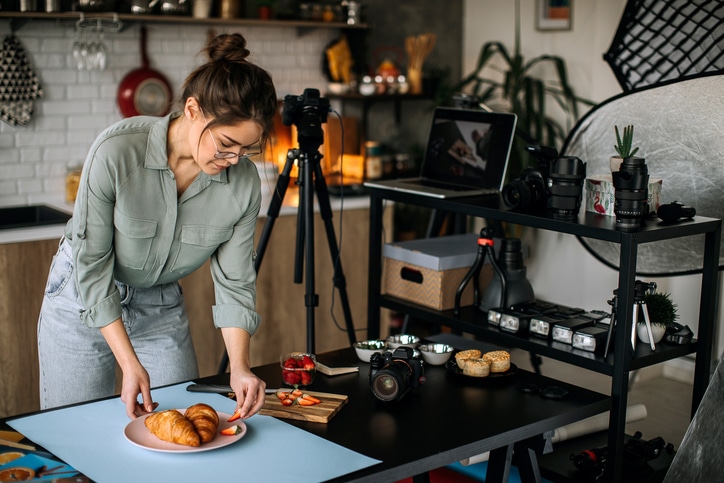 3. Take Your Time.
It can be easy to race from subject to subject, but it is important to slow down, double-check your camera settings, and focus on one thing at a time. When you're new to photography, it's easy to make mistakes. And that's okay! You're a beginner, you're bound to make mistakes and learn from them too! But, slowing down can help you avoid some mistakes.
You want to begin by checking your camera settings and make sure you have the correct setting for what you're photographing. Pay attention to your lighting, autofocus, and review the photos you're taking. Of course, you don't want to miss out on what is happening in front of you, but you also don't want to get back home and realize that all your photos are out of focus or taken in the wrong setting. Taking a moment to slow down can help you avoid a lot of stress when it comes to editing. It allows you to get into your element and truly capture something great.
4. Take an Online Course
Photography is unique because it can be self-taught, but the knowledge gained from learning from a professional is something that can't be replicated. Luckily we live in a day and age where we have access to professionals through online courses.
Online photography courses are a great tool if you want to learn more about photography but don't have the time to take a full class or attend a class in person. There are many options for online photography classes, many of which can be found from a quick online search.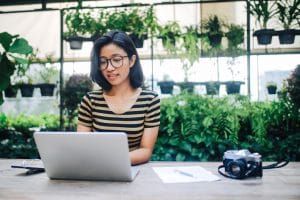 5. Protect Your Hobby
As a new photographer, you have a lot to worry about, so you don't want to worry about the cost of replacing or repairing damaged gear. That is what photography insurance is for. Full Frame Insurance offers photographers general liability insurance, camera equipment insurance, damage to rented premises insurance, professional liability insurance, and cyber liability coverage.
General liability insurance can help protect photographers from the cost of third-party bodily injury claims. Common claims can come from a client tripping and injuring themselves or your equipment or during a shoot. General liability can also protect against the cost of copyright infringement claims.
Camera equipment insurance is a great tool for beginner photographers. Your gear is pricey, so if it gets stolen or damaged, you could be looking at a hefty price tag to either replace or repair the equipment. Camera equipment insurance can help mitigate or even eliminate the cost of repairing or replacing damaged or stolen equipment. This includes camera bodies and lenses, lighting equipment, and more.
Damage to rented premises coverage is a great addition to your photography insurance if you rent a studio space or event booth. Many property owners and event organizers require you to list them as additional insured on your policy before you are allowed to rent a space.
Professional liability insurance can protect your business in the event of a faulty memory card resulting in lost or damaged photos. You can't always predict when technology is going to be fickle, why not cover your business from those risks?
Cyber liability coverage is a great tool to have in your toolbox of insurance. We live in a day and age where, unfortunately, cybercrime is on the rise. If you store any information for your business online, you are susceptible to cybercrime. protect your business and add this coverage to your photography insurance policy.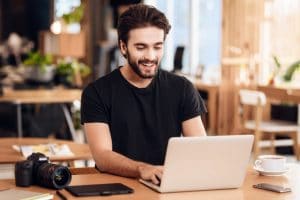 Get The Coverage You Need
As a new photographer, you have a lot to remember. From learning how to use your gear to learning all you can about photography, to protecting your business. While you can learn at your own pace, protecting your business shouldn't wait. Visit our website today for a quote-free process that is as easy as saying "Cheese!" and get the photography insurance that is picture-perfect for your business.
Learn More About Photography Insurance