Insurance claims. They're an important part of the insurance process, but they can also be daunting and stressful. Accidents can be hard enough without involving insurance claims, which is why it pays to know ahead of time what to do if your business is ever involved in or causes an accident.
In this short article, we're going to take a look at when you might (and might not) want to file an insurance claim as well as how to file one if an accident occurs. Let's get started!
When to File A Photography Insurance Claim
There are many times when you might want to consider filing a photography insurance claim.
Good times to file a claim can include:
when your camera equipment or business property is stolen or severely damaged
when an individual is seriously injured as a result of your business operation
when you damage an individual's personal property
when an individual takes legal action against you
If your business was involved in or caused an accident, it's always better to file a claim sooner than later. Quick action can often help you save big on time and prevent stress.
If you have any questions regarding when or if you should file a claim, you can always contact your insurance representative. They can help you determine if the accident is covered by your insurance policy and guide you through the claims process should it be necessary.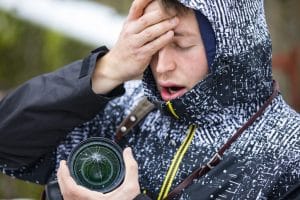 Just Because You Can File A Claim Doesn't Mean You Always Should
Of course, there are times when you may not want to file a claim. Photography insurance is designed to reduce the cost of accidents you may not be able to cover. As such, filing a claim when you don't absolutely need to can lead to some unwanted consequences.
Depending on the severity of the accident and the cost of the claim, filing a claim could lead to an increased annual premium. For that reason, you need to be careful not to file a claim if you don't necessarily have to.
Times when you might not need to file a claim include minor equipment theft or damages or accidents that you can sufficiently cover without financial assistance. One good question to ask yourself is if the accident has the potential to financially cripple your business or prevent you from doing more work. If your answer to that question is no, you may want to consider not filing a claim.
How To File A Photography Insurance Claim
If, after considering your options, you decide to file a photography insurance claim, you can easily do so online via your provider's user portal. At Full Frame, you can file any claim in minutes in just 5 simple steps.
Log in to your Full Frame online user account
Locate the "Manage Policies" section
Click on "File A Claim"
Fill out the required information
Submit your claim
Filed claims can take up to 48 hour to process, after which you will be contacted by an insurance representative who will provide you with a claim number and the contact information for the claims adjuster who will be working on your claim. If the claims adjuster has any questions, they may contact you. Otherwise you can sit back and relax knowing your coverage is on the way.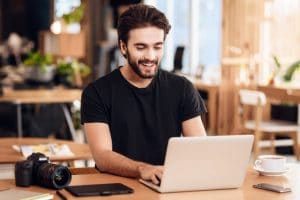 Protect Your Business With Full Frame Insurance
Filing a photography insurance claim can be stressful, but it doesn't have to be. With the right insurance policy, and insurance representatives who have your back, filing a claim can be as easy as one, two, three!
If you haven't yet, we encourage you to check out Full Frame's photography insurance program, designed specifically to protect professional photographers like you from the cost of claims. With high-quality, customizable coverage plans, and an easy, stress free claims process, you can rest easy knowing you have the coverage your business needs.
Getting started takes less than 10 minutes, so what are you waiting for? Protect your photography business with Full Frame today!
Learn More About Photography Insurance