According to Business News Daily, a valuable small business owners' resource, most micro businesses cost around $3,000 to start, while most home-based franchises cost anywhere from $2,000 to $5,000. Regardless of how much you spend on your photography business, this is a huge milestone and you should be proud of what you've accomplished.
From investing in the right camera equipment to branding your site, you've likely spent countless hours building your dream business and marketing yourself to potential clients. With such a large investment, you want to make sure you're protected with the most important insurance for photographers which is general liability.
The Most Important Insurance For Photographers – General Liability
In your day-to-day business operations, you incur many risks, and unless general liability is part of your photography insurance policy, one small lawsuit could have you starting back at square one.
General liability offers protection from third-party claims, such as
Bodily injury

Property damage

Personal injury

And other claims that arise from business operations
What's a scenario to help picture when this insurance would come in handy?
Here's one: You meet your clients on location for a photo shoot and someone in the group accidentally trips over a rock and severely sprains their ankle. After, they file a lawsuit to cover any medical expenses or loss of income while they're in recovery.
Our photography insurance policy includes general liability with a $2 million dollar limit and can cover the expenses if you become legally obligated to pay for damages and legal fees that arise out of your negligence.
What Is General Liability Insurance?
General liability insurance can protect your business in case a third-party claim were to happen. Third-party claims can be both costly and timely, two things that have the potential to ruin your business. 
Why Is General Liability The Most Important?
General liability insurance is the most important insurance that you could include on your policy because general liability claims are the most common claims you could experience as a professional photographer. Not only are general liability claims the most common, but they could be the most expensive. Keep reading to learn more about the breakdown of general liability insurance and how it could help your business.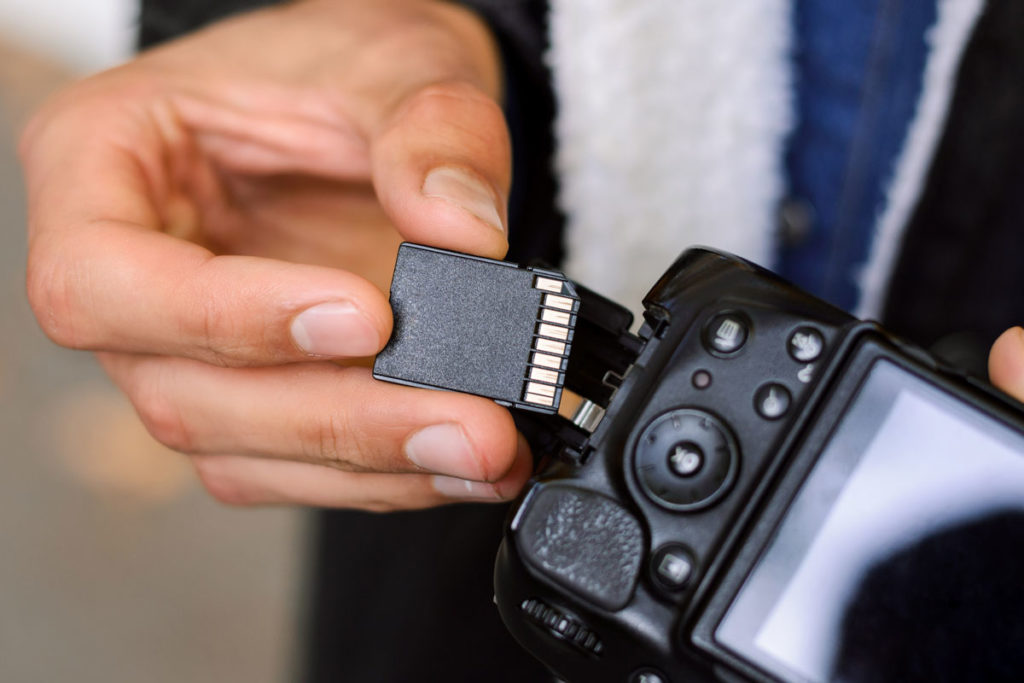 Professional Liability Insurance
As a professional photographer, you're open to several unique risks. These include faulty memory cards that malfunction and result in the photos from a session not getting saved or a camera battery that is fickle and dies in the middle of a session. These risks can't always be predicted and could cost you time and money. 
Professional liability insurance can help protect you from these types of claims. If a client or yourself breaches a contract, then this insurance protection helps cover you from that claim. If you teach any classes or run photography demonstrations, then we highly recommend this coverage. 
Cyber Liability Insurance
If you store information online, such as editing presets, shot lists, client information, payment information, or passwords, then you should seriously consider cyber liability insurance. This coverage can help protect your online data from cybersecurity breaches and cybercrime. 
Products-Completed Operations
If you sell any products related to your business, this coverage can help protect you from claims related to that. We offer an aggregate of up to $2M, meaning if you experience a claim, we can cover up to $2M of that claim cost. 
Along with general liability insurance, our photography insurance policy includes the following additional coverages so you can operate our business with confidence:
Products-Completed Operations Insurance:
This coverage is designed to respond to liability arising out of your products or business operations conducted away from your premises once those operations have been completed.
Damage to Premises Rented to You Insurance:
If you rent out a studio or venue to take pictures, this type of coverage is designed to respond to fire damage sustained on location.
Personal and Advertising Injury Insurance:
This type of coverage may respond to claims regarding libel, slander, invasion of privacy, copyright infringement, and misappropriation of advertising ideas.
Medical Expense Limit (Any One Person):
This insurance could possibly cover a client's medical bills of up to $5,000. If a client got injured during a photo shoot due to your posing direction, you could offer to pay their medical bills. Sometimes this is enough of a professional gesture to keep you out of court.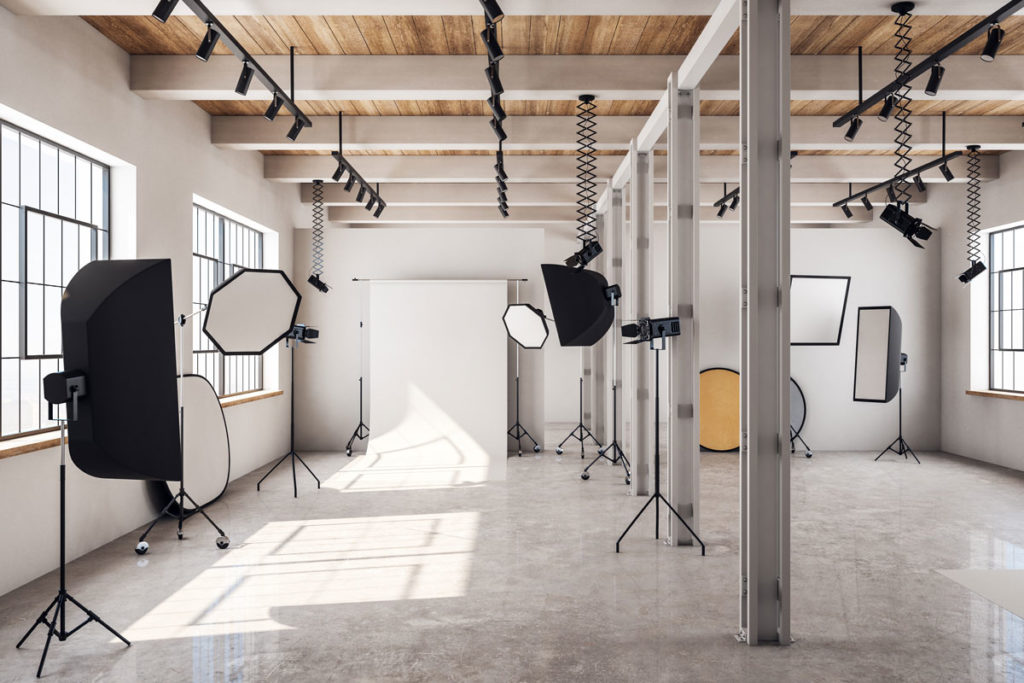 Additional Coverages To Consider
On top of offering comprehensive insurance framed for photographers like you, we also offer camera insurance and the option to add additional insureds to your policy. Adding these coverage options allows you to customize your policy so you know you are receiving the coverage you need. Let us tell you about those options!
Nowadays, more venue owners are asking for photographers to carry liability insurance and ask to be added as an additional insured. Your policy may protect that additional insured from claims arising out of your negligence.
Take this example – you want to rent a studio and the owner requires you to add them as an additional insured. If anything were to go wrong, such as a model tripping over your lighting cord and sustaining an injury the model wouldn't be able to get more money out of her lawsuit by adding the studio owner. Depending on the claim, your policy may protect the owner because they did not directly cause the incident.
If a venue owner requires you to add them as an additional insured, don't worry, our policy allows you to conveniently add any additional insured for a small fee. With our policies, you can pay for individual additional insureds, or if you know you'll float from one venue to another, you can opt to pay $30 per year for unlimited additional insureds.
Our annual policy starts at $129 and you can include camera insurance starting at $55. We recommend estimating how much your gear is worth. From there, it will give you a better idea of which limit is doable for you and what you are comfortable with. We cover up to $75,000 per item.
Camera insurance has become an invaluable asset for photographers. Your specialty lenses and camera bodies come with huge price tags, and not only are they expensive, but they also run the risk of being damaged or stolen. You can choose the amount of equipment coverage that you need for your business and purchase it straight away. No more dealing with in-office agents making you wait for insurance quotes!
Consider all the gear you take to one photoshoot. This could be anything like your camera lenses, lighting equipment, camera body, camera bag, and more. When you think about it, gear plays a huge role in your business and makes it possible for you to do your job. Imagine if you were missing an essential item or you were forced to turn down a job because of gear damage. For many small business owners, it's really hard to handle unexpected replacement expenses, and may take them months to afford one.
Camera insurance gives you peace of mind knowing that you're a proactive business owner who has covered your camera equipment. If something were to happen, you've set up the proper precautions to handle these situations and can move forward with a plan. With Full Frame, we have licensed insurance agents readily available to help you through the claims process and give you any additional information about how the policy would respond.
Insurance That Fits Your Lifestyle
With us, you can protect your business in less than 10 minutes and instantly have peace of mind that you have the needed coverage. Our online process is easy and instantly allows you access to your quote and policy details.
You can rest easy knowing if an unexpected photo shoot pops into your schedule, you can access proof of insurance through your online portal and be on your way.
We're in the business of providing insurance for photographers framed to fit your busy lifestyle.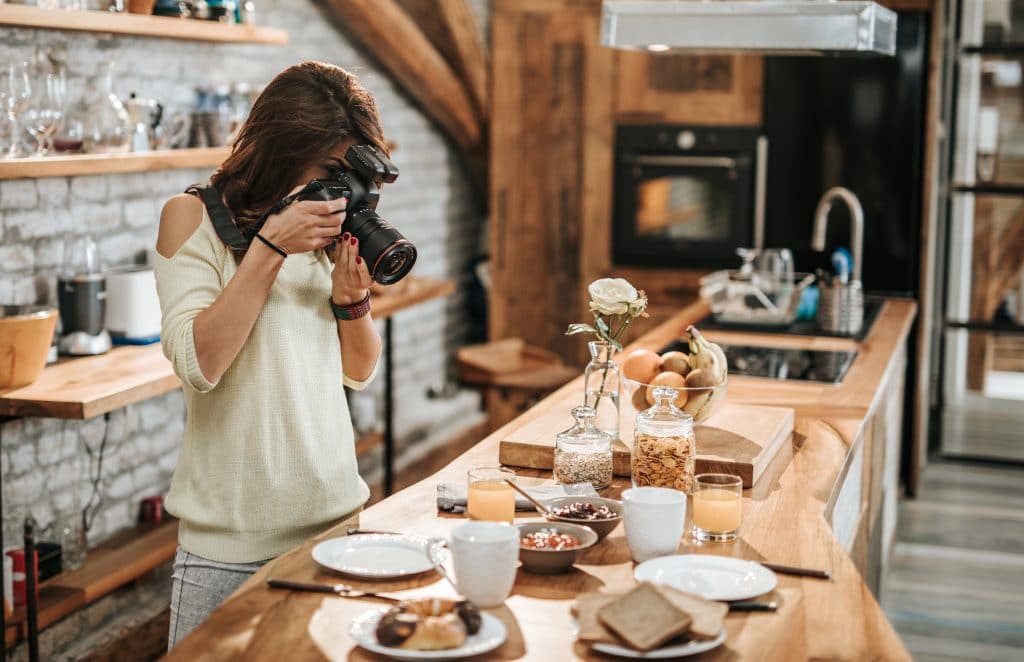 Risk Management Tips For The Proactive Photographer
As a business owner, risks are a part of everyday business life. No matter how much you prepare, risks are still present and can cause great stress. Insurance is important and can play a large role in protecting your business. However, you can also protect your business by practicing risk management. We've included three risk management tips to help ease a bit of your stress and help protect your business from risk. 
This method includes avoiding activities or practices that may create risk. For example: if you have a lot of equipment, make sure you secure all cords or lighting stands to avoid injury or broken equipment.
Retention is the acceptance that risk will happen. This method allows smaller risks to offset larger risks down the road. An example of this would be purchasing general liability insurance to protect against third-party bodily injury.
Risk control, also known as loss control, is achieved by minimizing losses through training and precautions. For example: if you have assistants, make sure they have training on how to handle and secure equipment securely.
What's the worst thing that could happen while you're on the job? Maybe it's your camera lens cracking because of a fall or a faulty SD card not saving any photos. And we totally understand that fear! You've spent hundreds of dollars on gear and you don't want to be liable for something that happens to a client.
With Full Frame Insurance, you can let it be known that you carry the most important insurance for photographers (general liability) and understand the bigger picture of running a photography business by carrying other types of coverage. We're sure you're aware we live in a litigious society, and one mistake could land you in court.
Don't run your business without insurance for photographers and purchase your policy today!