What would you do if you woke up one day to find that your computer had been hacked, and that the photos you had spent hours on last night had suddenly disappeared? What if, on top of that, the hacker stole important business information like tax records, bank statements, or even your customers' credit card numbers?
Believe it or not, cyber crime cases like this are fairly common and can cause small businesses like yours a tremendous amount of financial strain if you don't have cyber liability insurance. Recovering lost or stolen data can be expensive, after all, and if your customer data were stolen, you could be liable to pay expensive legal fees as a result of third-party insurance claims against your business.
Without any kind of coverage, you may be required to pay for the cost of cyber crime out of pocket, which could devastate your business. Luckily, Full Frame Insurance now provides cyber liability insurance that, starting now, you can add to your existing coverage.
Follow the link below to get covered today or keep reading to learn more about how cyber liability can protect your business from the cost of cyber crime.
Add Cyber Liability Insurance Today
What Is Cyber Liability Insurance?
There are many ways to fall victim to cyber criminals, be it a phishing scam, social engineering, or some other method. As a photographer, you are at particular risk since so much of your business and marketing is done on your website or through your social media accounts.
While it's always good to exercise caution in your online interactions, it's impossible to guarantee that your business will never experience a cyber security breach. That's why it's important to cover your business with cyber liability insurance—so you can protect your photography business from paying expenses that arise either directly or indirectly from a cyber crime. It creates a financial safety net that can protect your business and bring you peace of mind knowing that you have coverage should you ever need it.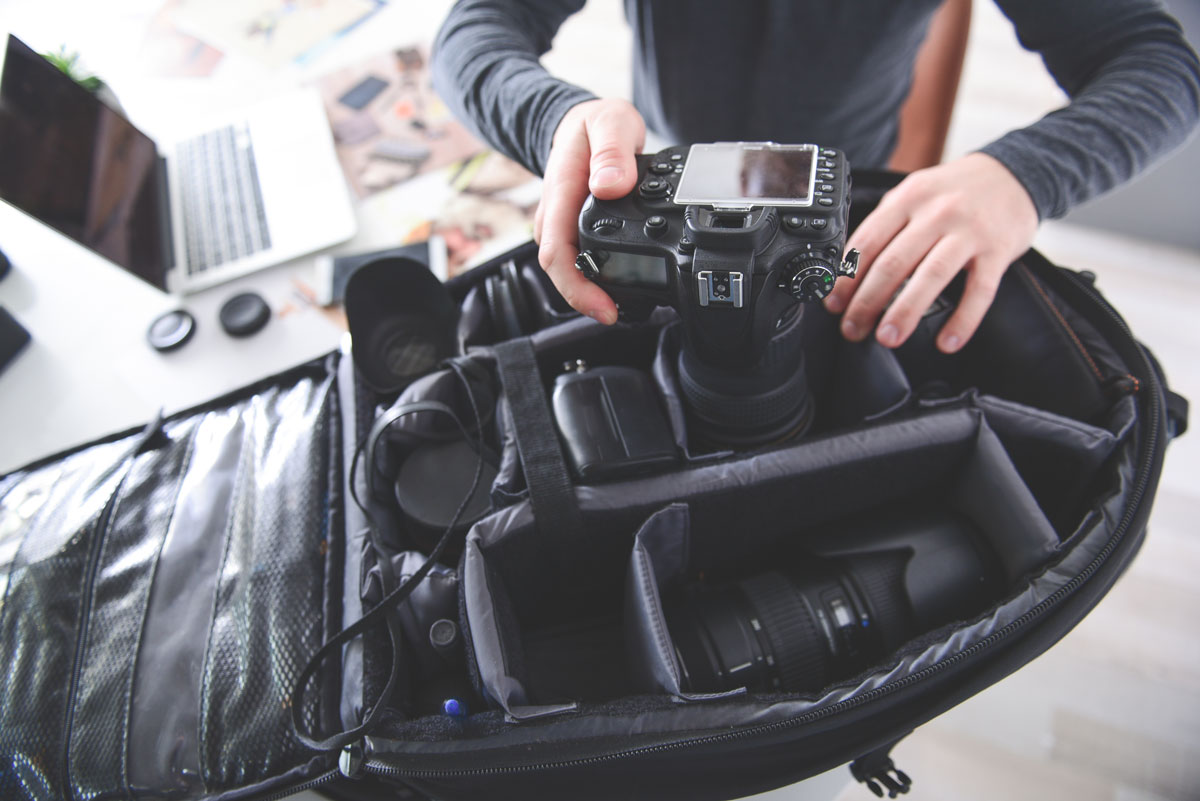 How Much Does Coverage Cost?
For just $75, you can add a cyber liability insurance policy to your current Full Frame coverage and receive up to $100,00 in first- and third-party coverage should you ever fall victim to cyber crime.
First-Party Coverage
First-party expenses are the direct costs that your business incurs as a result of cyber crime. They could be anything from the cost of hiring someone to restore your lost data to the money demanded as part of a ransomware attack. Full Frame's cyber liability policy can cover up to $100,000 per occurrence for first-party expenses.
Third Party Coverage
Third-party expenses, on the other hand, arise from insurance claims against your business, like the cost of legal counsel should you be sued for the loss of certain data—like a customer's credit card information. With cyber liability insurance from Full Frame, you can also receive up to $100,000 in coverage per claim.
Get Covered Today
Cyber crime is an unfortunate reality that small businesses like yours must be prepared to face. With the right coverage, you can ensure that your business is protected from the financial burdens that cyber crime can create. At Full Frame Insurance, we want you to protect your business without breaking the bank, that's why we now offer cyber liability insurance for just $75.
Follow the link below to learn how to add cyber liability into your current Full Frame policy and make sure you have the protection your business needs when you need it the most.