Camera gear is expensive! According to Forbes, DSLR's are becoming a niche market and prices are on the rise: "A new lens from Nikon, the AF-S Nikkor 180-400mm F/4E TC1.4 FL ED VR will sell for $12,400 USD, the price of a decent used car. It is a good match for the Nikon D5, which currently retails for $6,500 USD." But if that means nothing to you and you're still looking to make an investment, you'll want to do something proactive and protect your equipment with camera insurance.
Before you buy, make sure you get answers to these four questions about camera insurance.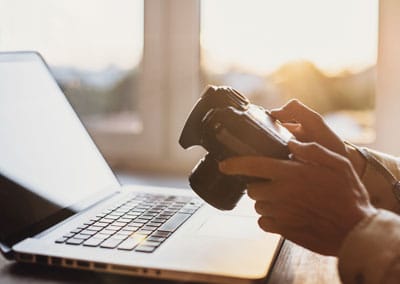 Do I Really Need Camera Insurance?
It depends. If you have enough money to replace your camera gear, should you ever need to, then you can be self-insured. For most photographers, a loss of thousands of dollars in equipment can hurt their business. If you're in this boat, camera insurance is for you!
At Full Frame, we're of the mind that every photographer needs camera insurance. Whether you freelance on the weekends or you run a full-time photography business, your equipment is at risk of being damaged or stolen.
You may face something like this on the job…
You leave your camera bag in the car and don't return for a few hours. When you get back, you see someone has broken in and smashed your back window. To your dismay, your gear is stolen. Do you have the money to replace it before your next photo shoot?
No matter how careful you think you are, but just one slip up could cost you a great deal of money. The possibility of an accident happening is always present and you need the protection camera insurance provides.
Does My Homeowners Insurance Policy Cover My Camera Gear?
Not usually. You shouldn't count on your homeowners insurance policy to cover your camera gear. Even if you don't use your camera gear for a full-time photography business, making claims on your homeowner's policy may lead to a cancelation. In order to keep your homeowners insurance policy in the clear, you should consider purchasing a separate camera equipment insurance policy.
If Something Happens To My Equipment, How Do I File A Claim?
Filing a claim on your camera insurance policy is easily done in just four steps:
Report it: Depending on the severity of the situation, you might have to file a police report.
Compile the paperwork: If you filed a report, make sure you get a copy and that all information is accurate. The insurance carrier will need the who, what, when, where, and how of the situation to file the claim.
Fill out the claim form: With us, you can file a claim online and input all the necessary information such as your basic info and details about the incident.
Wait it out: Once we receive the claim, it's sent to the carrier to be processed. They require about 7-10 business days to assign a claims adjuster who will then call you to hash out any other details.
Is Camera Insurance Worth the Cost?
YES!
If something tragic were to happen to your gear, it could cost you thousands of dollars to replace. Camera insurance starts at just $55 on top of your annual photography insurance policy, and if you're looking for more than just basic coverage, we offer higher coverage limits that could fit your needs. The bottom line is, with Full Frame you don't have to worry about overpaying for coverage.
Give yourself peace of mind and give your gear the protection it deserves with proper camera insurance.